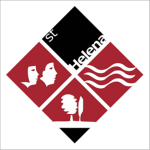 School Requirements
All items for the subject being attended are required for commencement of classes in 2021. To order, click on the Kit or Kits you would like to order and then either select the Complete Kit or you can choose the individual items that you may require.
Payment is required when placing your order via the secure PayPal site. Credit card payments are also accepted by this method
At CHECK OUT once the billing details are completed St. Helena Secondary College students can select School Delivery Art Kits (Free) Shipping ($11.00) or Warehouse Collection (Free) as shipping options. Please Note the Book Day Collection option is not available for St. Helena Sec college.
If you are planning to collect your order from St. Helena Sec College and the Art Kits Delivered to your school FREE has been selected, it is on Friday the 5th February 2021 at Recess until after Lunch.
If you would like your order delivered and the Shipping box has been selected, it will be delivered via Fastway Couriers to the address given with a tax receipt during the week starting the 11th of January 2021 unless requested otherwise by contacting Brian Davies either by phone 0393975241 during office hours, 9am to 4.30pm, or email brian@atelierart.com.au.
If you would like to collect your order from our warehouse and the Warehouse Collection has been selected, your order will be ready for collection on or after the 11th of January 2021 unless requested otherwise. The collection address is 8/199 Champion Road, Williamstown. If you place your order after this date please allow 3 working days for processing before collection unless requested otherwise.
St. Helena Year 9 Design It, Make It, Wear it Kit
St. Helena Year 10 Design Technology Textiles Kit
St. Helena Units 1 & 2 Art Kit
St. Helena Units 3 & 4 Art Kit
St. Helena Units 1&2 Product Design Textiles
St. Helena Units 3&4 Product Design Technology Textiles